Aalto MBA 2019
International Macroeconomics
Dr. Khaled Soufani, Judge Business School, University of Cambridge, UK, (since 2005)
A Senior Teaching Faculty member in Management Practice at the University of Cambridge Judge Business School, Dr. Soufani holds a Master´s degree in Applied Economics and a PhD in Financial Economics. Dr. Soufani has published extensively in the area of financial management, corporate restructuring, M&A, private equity, venture capital and family business, and also the financial and economic affairs of small-medium sized enterprises. His work is widely cited and included in policy reports by organisations such as the EU, OECD, and the Institute of Directors, and he is on the editorial board of a number of international academic journals.
Financial Accounting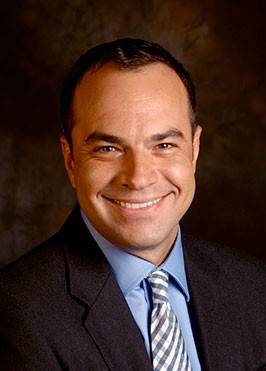 Jan Barton, Associate Professor Goizueta Business School, Emory University, Atlanta, GA USA, (since 2013)
Dr. Jan Barton specialises in financial reporting, financial analysis, and design thinking.
Dr. Barton's current research uses cognitive neuroscience to understand how people process and use financial information in making economic decisions. His work is published in top journals such as The Accounting Review, Journal of Accounting and Economics, Contemporary Accounting Research, and Journal of Business Finance and Accounting. He has served on the editorial boards and refereed research papers for several academic journals. He has presented his research at business schools around the world, including Wharton, Duke, Michigan, Northwestern, Cornell, London Business School, London School of Economics, INSEAD, and Hong Kong University of Science and Technology. His study on earnings management constraints won the 2005 Best Paper Award from the American Accounting Association, the leading accounting academic association. Dr. Barton holds a PhD in accounting from the University of Alabama, a master of taxation from Villanova University's School of Law, and a bachelor of science in economics from the University of Pennsylvania's Wharton School.
Managerial Accounting
Daniel W. Law, Ph.D. Professor of Accounting School of Business Administration, Gonzaga University, USA, (since 2009)
Dr. Law has taught undergraduate and graduate business courses primarily in managerial and cost accounting at Gonzaga University for almost seventeen years. He has also developed and taught an accounting research course (with a colleague) for the Doctoral of Business Administration programme at Creighton University. He has annually taught at Aalto since 2009 and has also delivered courses in Taiwan and Italy. Law's primary research interest lies with burnouts in public accountants and business students, and he has published numerous papers in this area. He has also published a number of original cases in managerial and financial accounting. He holds degrees from Brigham Young University and Washington State University.
Corporate Entrepreneurship
Alex F. DeNoble, Ph.D. Professor of Management and Entrepreneurship San Diego State University, USA, (since 2008)
Dr. Alex F. DeNoble is a Professor of Management & Entrepreneurship and Executive Director of the Lavin Entrepreneurship Center at San Diego State University. He has served as the 2015 President of the United States Association for Small Business and Entrepreneurship (USASBE). Dr. DeNoble is also a board member for the International Council for Small Business (ICSB). His primary areas of expertise include entrepreneurship and corporate innovation, technology commercialisation and strategic management. He has conducted research in these areas and has taught related classes in the University's undergraduate, graduate and executive MBA programmes. He has published articles in journals such as Entrepreneurship Theory and Practice, the Journal of Small Business Management, IEEE Transactions on Management, the Journal of Business Venturing, the Journal of High Technology Management Research and the Journal of Technology Transfer. He has been involved in several startups and has also consulted with numerous organisations including Qualcomm, San Diego Gas & Electric and Siemens.
Managing Growing Enterprises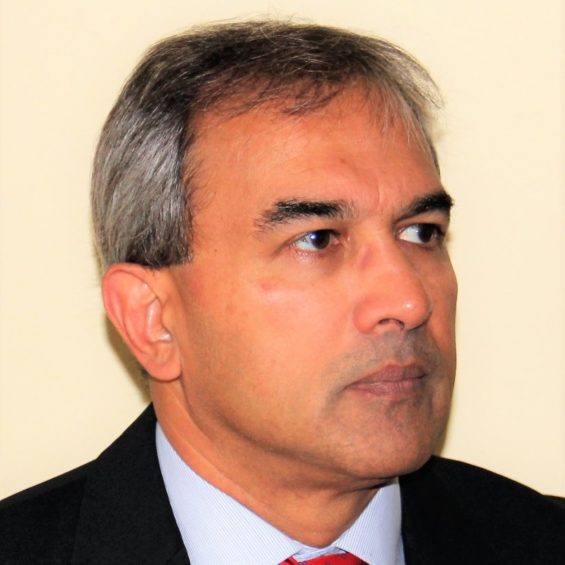 Dr. Uday Phadke, Chief Executive Cartezia, (since 2018)
Uday Phadke's career has spanned over three decades in three areas: commercial businesses enabled by science and technology, academic research and teaching in technology and business and the design and promotion of national and international innovation initiatives. He has been Chief Executive of Cartezia, the Cambridge-based technology business builder since 1997. He was an Entrepreneur in Residence at the Judge Business School at Cambridge University from 2011-2016. He has worked extensively across Europe, Asia and North America on commercialising science and technology. Dr Phadke is the lead author of two books: Camels, Tigers & Unicorns: Rethinking Science and Technology-enabled Innovation and The Scale-up Manual. The first book tackles the big gap in understanding how science and technology enabled concepts, products, and services are converted into commercial value. The second book provides a practical guide for leadership teams in growth businesses.
Photo: Aalto EE