Ac/kademie #5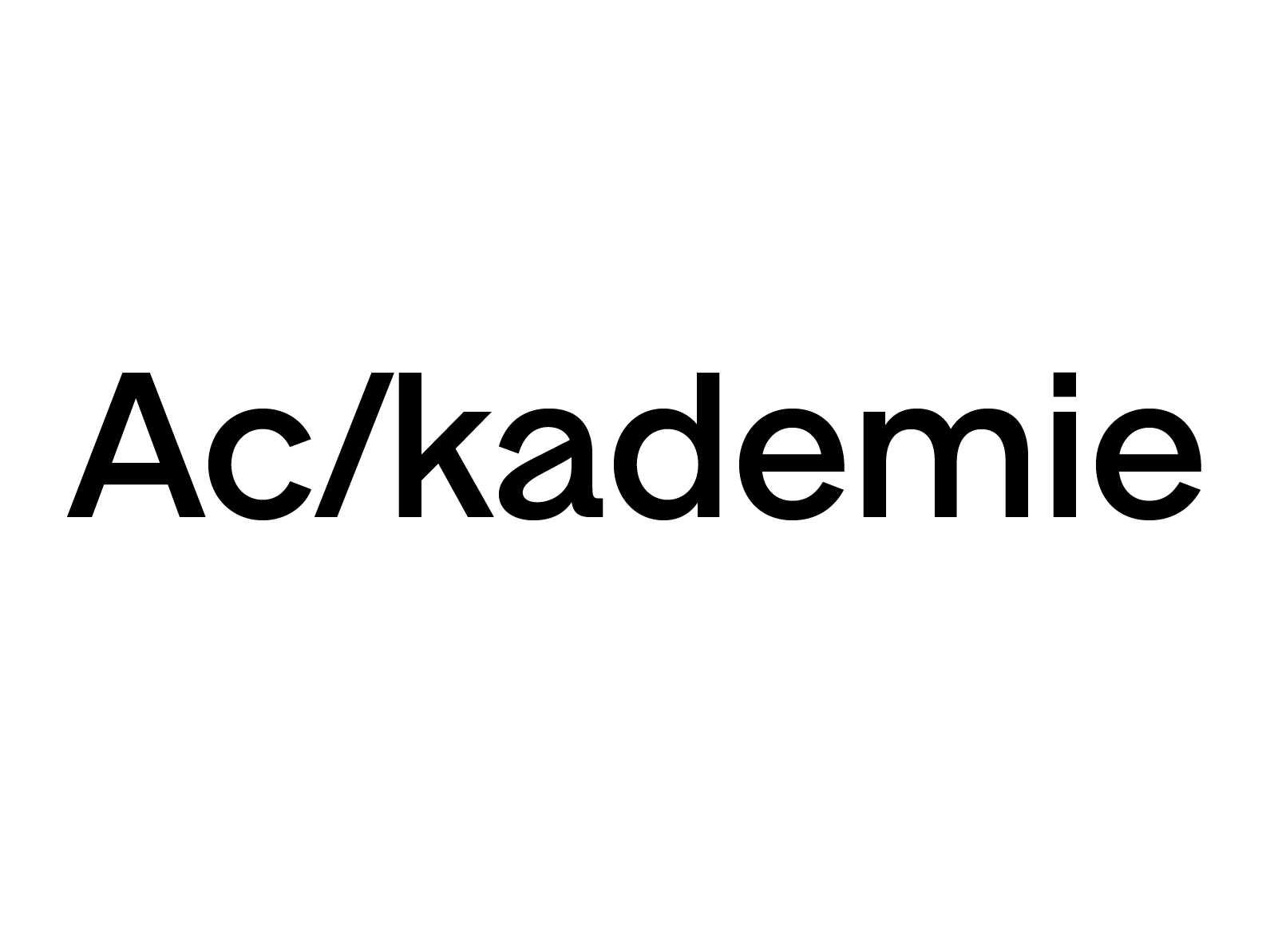 With Asha Karami, Manjot Kaur, Marie Caye, moderated by Ruby Hoette.
How do your ideas about fertility and motherhood affect your behaviour and choices? What does it mean to be fertile or infertile? What is the future of organic reproduction while digital replication and production of consumer goods is exploding? What happens if you see yourself as the parent of all animate and inanimate things? The 5th edition of the Ac/kademie series hosts a 3-way hybrid performance by Jan van Eyck alumni Asha Karami, Manjot Kaur and Marie Caye. Together with the public, they explore the topics of sexuality, fertility and parenthood through an abstract, interactive approach that goes beyond associations tied to human reproductive organs and childbirth.
Caught between an organic and technological world the three artists try to navigate their way through the linguistic, visual and auditory representations of these themes.  The event is moderated by Jan van Eyck participant Ruby Hoette. From the lens of environmental equilibrium and intersecting on the boundaries of fiction, reality and myth-making, this event seeks to kickstart a conversation on the sovereignty of the ecology, female body, fertility, and sustainable communities. The audience is considered a valuable partner in this conversation. This will include the use of (moving) image, sound, language and online interaction with the audience leading to a collectively constructed digital poem. These themes and questions posed in The Tree That Grew Out of My Womb reoccur in each performer's artistic practice and in their lives as human beings, therefore, this performance will not only merge the boundaries of these individual issues but also bring together various artistic mediums practiced by each participant.
Asha Karami is a writer and a doctor, living in Amsterdam. Her poetry debut, Godface (De Bezige Bij, 2019), received three literary award nominations and a Dutch Foundation for Literature grant. She also writes prose, plays and essays, and collaborates on poetry films with Johan van Dijke. Currently she is an editor at De-Internet-Gids and program curator at Perdu (Poetry & Experiment). The contours of Karami's poems are porous; voices, moods, locations, and time merge in writing that is not bound by traditional form.
Manjot Kaur's drawings, paintings, and time-based media summon the mystical, scientific, and absurd to draw attention to current socio-political predicaments and the sovereignty of ecology. Borrowed imagery and text bridge the past and present, which traverse across speculative fiction, visual storytelling and myth-making, to explore the interconnection between humans and more than humans.  With an attempt to decolonise both women's bodies and nature, she refers to archaic cultural symbols of fertility in order to reflect on present day reproduction rights of various species of flora and fauna.
Marie Caye is a visual artist, performer and designer and a part of the duo Arvid & Marie.
Fascinated by the idea of technology as a strange synthetic realm, she explores different localities and scours the land leading to collections of videos where humans disappear behind their tools or to cyborg found material where the synthetic and the organic are undistinguishable. Her research probes at the grey zones, the obsolescence and the uncanny between humans, their environment and the produced matter.
Ruby Hoette is a designer, researcher, educator seeking to expand what constitutes 'fashion practice' through inclusive and experimental modes of engaging with and producing fashion. By framing the fashion object as an artefact carrying traces of social, cultural and economic interactions, her work unpicks and reconfigures relationships between garment and system, theory and practice.
https://www.janvaneyck.nl/calendar/ac-kademie-5-the-tree-that-grew-out-of-my-womb
Photos: Sean Kuhnke
http://www.seankuhnke.com/